More and more plastic manufacturers are faced with the ever-changing demands for different polymers from their customers and/or (government) legislation.
With the MEAF's H-series extrusion lines you are capable of producing (almost) any plastic raw material, such as:
● PP & PS;
● PET (also food-grade with FDA/EFSAS approval);
● HDPE & LDPE;
● TPE & TPU (carpet backing);
● Biodegradable alternatives such as PLA.
The MEAF extrusion lines can do it all, without the need of:
1.   Difficult to operate and maintain vacuum units;
2.   Screw changes for different materials;
3.   The need for a twin-screw setup.
Whether you have specific requests on the type of components used or the total length available in your facilities, we can accommodate your wishes and needs!
MEAF ENLARGES THE GLOBAL REPRESENTATIVE NETWORK




(MEAF welcomes Plastic Packaging Consulting Center (PPCC) to the MEAF family)
In our ever-continuing process of better serving our (potential) customers on a more local level, we welcome  our representative network:
Plastic Packaging Consulting Center (PPCC) for Egypt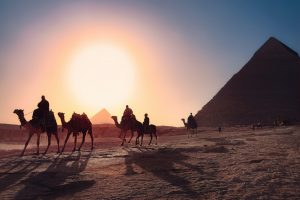 +20 103 054 5454 | M.sayed@ppcc-2m.com
We are honored to add another professional representative to our ever-growing worldwide network!
MEAF PRODUCTION IS FILLING UP WITH (NEW) ORDERS
Our production facility is in full swing with sheet extrusion lines for customers from i.a. India, China, UAE, Morroco, Belgium, and Germany.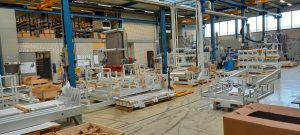 There is always room for more, so please do not hesitate to contact us with your inquiries for sheet extrusion lines for rigid film, carpet-backing, or other industrial applications.
MEAF DELIVERS ANOTHER EXTRUDER FOR A HONEYCOMB SHEET PROJECT TO RETURNING BELGIAN CUSTOMER
Although MEAF is well-known for its compact design, our engineers and manufacturing specialists like to take our machines to another level!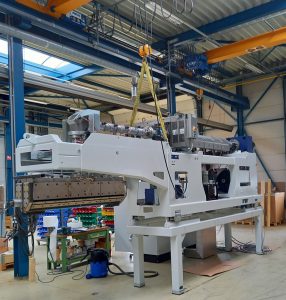 In the past quarter, we had the honor of having a new "skyscraper" arising in our factory. This unit is specially designed, for one of our Belgian customers, and is suited for:
● Production of (high-temperature) engineering plastics;
● Temperatures up to 400 °C;
● Production of honeycomb sheet made with 100% recycled PET material;
● Fitted for a limited space availability (perpendicular placement of the die head);
● Designed to be integrated with other third-party production lines
This line will be integrated with other machinery in order to produce 100% PET recycled honeycomb sheet.